Experienced guides will take you on a visit of the Mission complex that includes St. Mary's Chapel with attached residence, dining area and kitchen, Father Ravalli's cabin and pharmacy, Chief Victor's cabin that houses a Salish museum, a replica of an ox cart and the old dove cote.
Throughout the buildings are original hand carved furnishings by Fr. Ravalli, Salish artifacts, historic documents and photos of days gone by. You will pass by an apple tree, planted in 1869 by Fr. Ravalli.  While showing its age, the tree continues to bear fruit and stands as a reminder of  the history of this lovely site where the State of Montana had its beginning. Visitors in May and June may be fortunate enough to see the Bitterroot flower in bloom throughout the  grounds.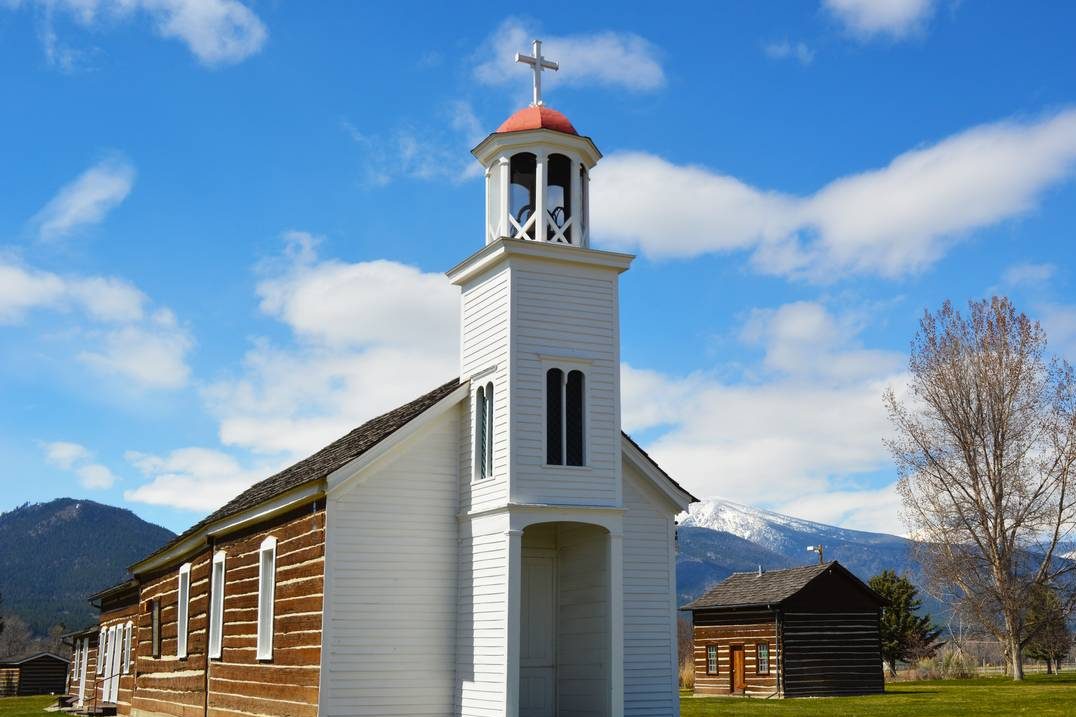 GUIDED TOURS OF HISTORIC ST. MARY'S MISSION
Open Tue-Sat 11:00 am – 2:00 pm Mid April to Mid October.
Tour price is $8 per person
Tours can be rescheduled
Tickets are non-refundable
Families with children only need to pay for guests older than 12 years old.
Please contact us at 406.777.5734 to book School tours or groups larger than 10.  To serve you better, group tours need to be scheduled ahead of time.
There is no charge to visit The Museum and The Art Gallery.  Donations are always welcome.