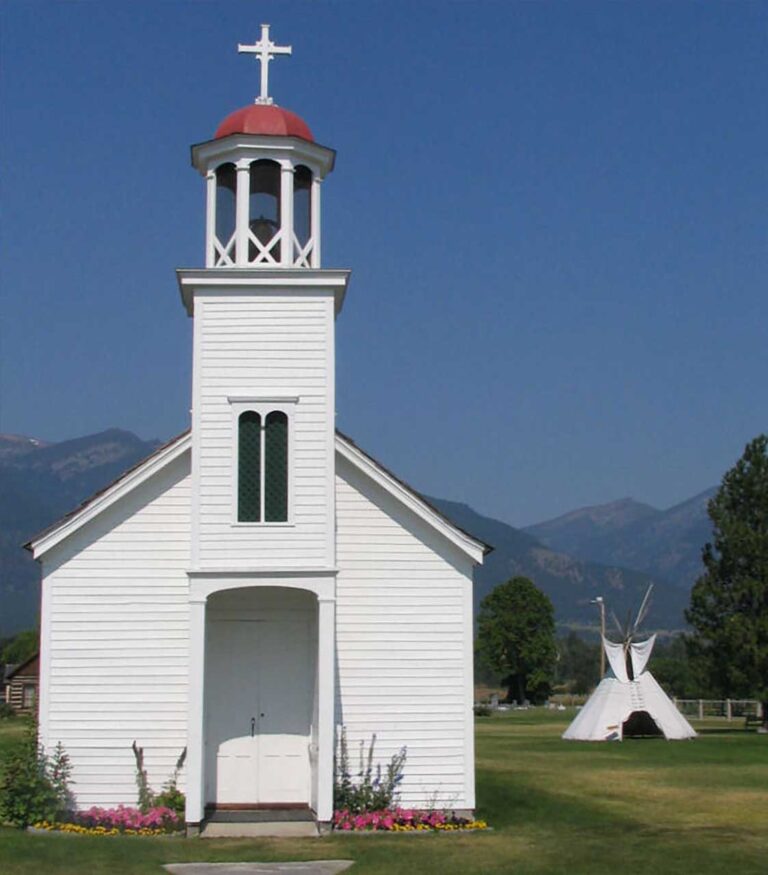 Historic St. Mary's Mission & Museum
Historic St. Mary's, Inc., is a 501(c)(3)  non-profit organization. The goal of the organization is to preserve, restore, maintain and promote the Mission Complex founded in 1841 under the leadership of Father Pierre Jean De Smet, S.J.
Historic St. Mary's Mission, Inc. is administered by a nine Volunteer-Member Board and operated by an Executive Director. Volunteers serve as tour guides, grounds keepers, clerical workers and see to the operation of the gift shop.
For travelers and local visitors alike, the old Mission affords a look back to Montana's first pioneer community – the place where agriculture, medicine, education and religion were first introduced.